Ways to Volunteer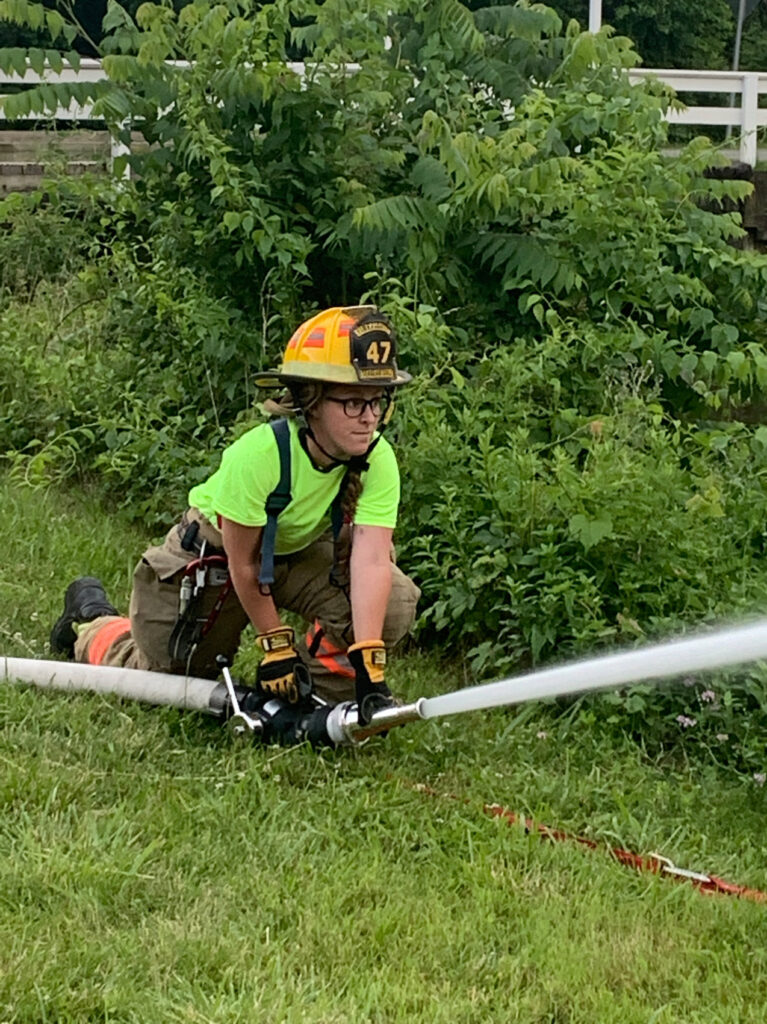 Our volunteers are community members who come from all professions and walks of life, but are united by our collaborative effort to keep the community safe.
Discover what role suits you:
Firefighter –

Volunteer firefighters respond to emergencies and fires in Delaware Township and surrounding communities. Firefighters get state-certified training at the Hunterdon County Emergency Services Training Center and ongoing training at bi-monthly drill nights. 

Junior firefighter –

At 16 and 17, junior firefighters gain exposure to firefighting by participating in training and by assisting firefighters at emergencies.

Fire police

–

During emergency scenes and community events, fire-police direct traffic and crowds, helping to keep the pubic and firefighters safe. 

Associate member

–

Volunteers who don't want to be at emergency scenes, but still want to give back to the community serve as associate members. They assist with organizational, administrative and fundraising activities and keep the fire company running effectively.
No prior experience is necessary. Training and equipment are provided at no cost.
"The men and women that I volunteer with are my family now. I would do anything for them and I know they would do anything for me."
Are you ready to join something bigger than yourself?
Because we are ready to welcome you, train you and help you succeed.