Why Volunteer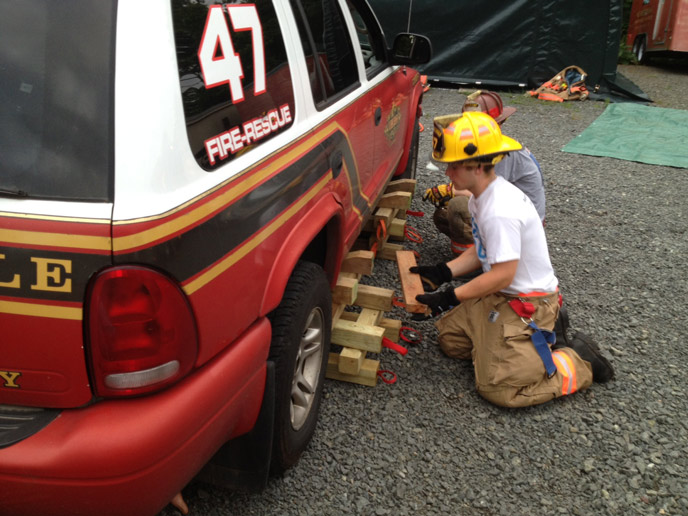 Our neighbors count on Sergeantsville volunteers to answer emergency calls, and when every second counts, we are always looking for more helping hands. Plus, there are so many reasons to join!
Train with us and learn life-saving skills at local, state and national training facilities at no cost to you.
Utilize state-of-art equipment to respond to emergency calls.
Uniforms, turn-out gear and other personal equipment are provided.
Current college students may be eligible for tuition reimbursement.
Receive recognition with many service awards programs (a retirement account with deposits up to $1,200 a year).
And the greatest benefit of all: the satisfaction of serving your beloved community.
"It's a calling that we take seriously. Whether it be a fire, a drill, or training, we give it our all to get the job done."
Are you ready to join something bigger than yourself?
Because we are ready to welcome you, train you and help you succeed.